THE FRENCH HAD A NAME FOR IT 6
Darkness in the Sixties
Don Malcolm completes a run of seven French noir festivals that collectively game-change the history of film noir with THE FRENCH HAD A NAME FOR IT 6, a series devoted to the astonishing range of classic French film noir as it enters its final decade: the 1960s. When the curtain comes down after five more nights and days of impossibly rare noirs (most unseen in America for more than a half-century), Don will have brought one hundred and one (101!) noirs to the Roxie screen since the series began in November 2014.
The adaptability of film noir is seen at its most elastic in this decade, as self-destruction, malevolent seduction, and the full range of criminal activity are put on full display in the 15 films selected to characterize the most fraught and frenetic period in the four-decade span of French noir.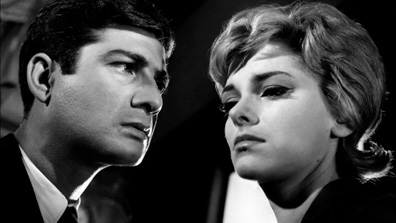 As always, big names will draw you in—Jean Gabin, Alain Delon, Michèle Morgan, Yves Montand—but the depth of the program can be found in a series of unheralded directors: in FRENCH 6, you'll meet Nikos Papatakis (LES ABYSSES), Michel Drach (ON N'ENTERRE PAS LE DIMANCHE), André Versini (HORACE 62), Jean-Charles Dudrumet (LA CORDE RAIDE) and Pierre Schoendoerffer (OBJECTIF: 500 MILLION), each of whom add something indelible to the mind-blowing list of films that have been hidden in plain sight for more than fifty years!
A surprise in FRENCH 6 is the inclusion of noir-edged films by key figures of the Nouvelle Vague. Jean Luc Godard's LE PETIT SOLDAT (banned for three years due to a controversy over its political content) shows the young film legend mixing love and war in darkly ironic ways; and, at the very end of French noir, the often narratively opaque auteur Alain Resnais offers a sobering meditation on "the long war" of revolution in LA GUERRE EST FINIE, where "cultural post-traumatic stress" often becomes inseparable from daily existence.
Recognized masters—Julien Duvivier (LA CHAMBRE ARDENTE), René Clément (LES FELINS), Georges Franju (THÉRÈSE DESQUEYROUX), Jacques Deray (SYMPHONIE POUR UN MASSACRE), Henri Decoin (MALEFICES), and Henri Verneuil (MELODIE EN SOUS-SOL)—are each represented by first-rate work as they continue to the mine the rich vein of French noir in the 1960s.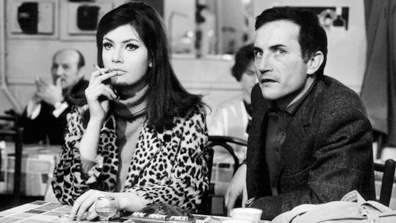 THE FRENCH HAD A NAME FOR IT will go on hiatus for awhile after this series, but more will be forthcoming in varying forms in 2020 and beyond. Be sure to see this incredible lineup and join the Midcentury Productions mailing list to be kept abreast of future developments, including Don Malcolm's book (due out in spring 2020) and more. Join us at the Roxie from November 14-18 for a one-of-a-kind look at the glorious finale of classic French noir!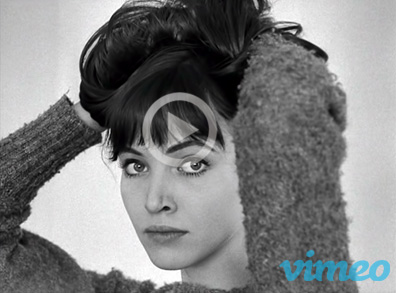 ↑ View the FRENCH HAD A NAME FOR IT 6 trailer