THE FRENCH HAD A NAME FOR IT 6: A FLASHPOINT FOR THE HISTORY OF FILM NOIR
Kudos and thanks to the San Francisco Chronicle's Mick LaSalle for putting in print what many have been saying about THE FRENCH HAD A NAME FOR IT for several years (including us!).
By stating that Midcentury Productions' ongoing discovery of a lost cache of French film noir (a filmography now known to be in excess of 600 films, as compared to the still-standard accounts which reference only 30-60) is a game-changing moment in film history analogous to Film Forum's 1980s uncovering of American "pre-Code" cinema, Mick—who wrote two books about the women and men who populated those pre-Code films—made it clear that current modes of thinking about French film history and the history of film noir are incomplete and in need of serious revision.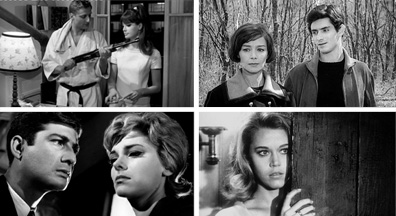 And, once again, the response of the Roxie Theatre audience to FRENCH 6, MCP's exploration of French noir in the 1960s, reiterated the game-changing aspect of the series as a whole. With fifteen more films ranging from slick 60s thrillers (JOY HOUSE, ANY NUMBER CAN WIN, SYMPHONY FOR A MASSACRE) to noir-New Wave collisions (Godard's THE LITTLE SOLDIER, Resnais' THE WAR IS OVER, and Michel Drach's astonishing debut film WE DO NOT BURY SUNDAY) to brooding tales of psychological entrapment (Franju's THÉRÈSE DESQUEYROUX, Molinaro's THE LAST OF BELLE), the FRENCH 6 lineup captured the frenzy of 1960s French filmmaking from a perspective that has been withheld from us for more than fifty years.
WITH 101 noirs shown over seven festivals from 2014-19, MCP and its Executive Director Don Malcolm have laid the groundwork for a massive re-evaluation of film noir history and the history of French film, following in the footsteps of Bertrand Tavernier's illuminating JOURNEY THROUGH FRENCH FILM, a more "auteurist" approach to the unjustly maligned world of the cinéma de papa (including French film noir!). Look for Don's book on the subject in mid-2020.
WATCH THIS SPACE FOR MCP's 2020 PROGRAMMING!
of
While the first "wave" of French noir has been given a triumphant rediscovery, this does not mean that the festivals will come to an end—far from it! In addition to finishing his book, Don Malcolm is working on a series of new programming ventures for 2020 — some dealing with French noir and other French film from the cinéma de papa period (the well-received OTHER SIDE OF THE LOST CONTINENT series that "soft-opened" in 2019), and some that deals with film outside France entirely.
If you're not already on Midcentury Productions' mailing list, join now so that you'll receive the freshest news about the book, the 2020 programs, and more as things continue to move forward.
We look forward to seeing all of you at the Roxie Theater—and elsewhere—in the new year! Thanks to all for their incredible support!!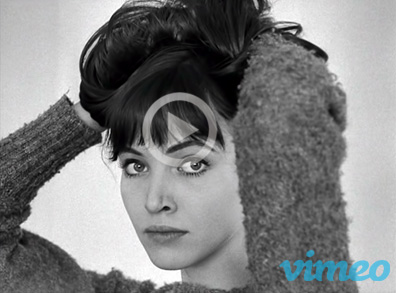 ↑ View the FRENCH HAD A NAME FOR IT 6 trailer