SUNDAY EVENING, MAR 22 WORLDS WITHIN WORLDS
BLACK HAIR / GEOMEUN MEORI 7:00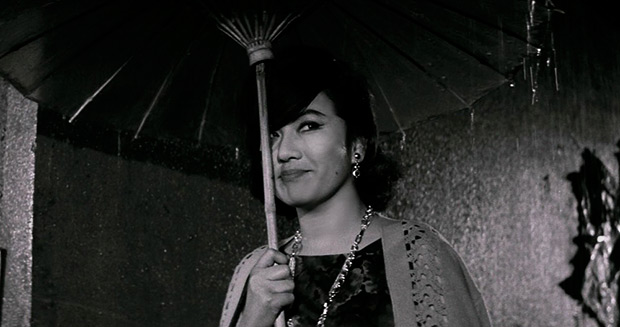 Dir. Lee Man-Hui (1964) 105min.
From Greece to Mexico by way of Korea: we are clearly accumulating airline points at an incredible pace (assuming that the companies won't find a way to strip them out of our accounts, that is). Our Sunday evening films examine the efforts of two good men to lift a troubled woman out of misery, shame and peril.
LEE MAN-HUI (1931-1975) was South Korea's most flamboyant director: he died young, from complications stemming from cirrhosis of the liver. BLACK HAIR is his uniquely meditative look at the self-destructive code of yakuza-like families. He mixes Nikkatsu-like settings and action with the melancholy proto-feminist reflection of Mizoguchi, dividing his tale between a compromised crime boss, the wife he has left to die as a result of the vagaries of the yakuza code, and the cab driver who becomes the unlikely defender of the wife's honor.
Lee Man-Hee and his cinematographer Seo Jeong-min explore widescreen chiaroscuro in ways that outpace any similar efforts elsewhere (in Korea, Japan, Europe, or America). Like the film accompanying it (SALON MEXICO), BLACK HAIR explores the depths of its darkness both literally and figuratively.
SALON MEXICO 9:15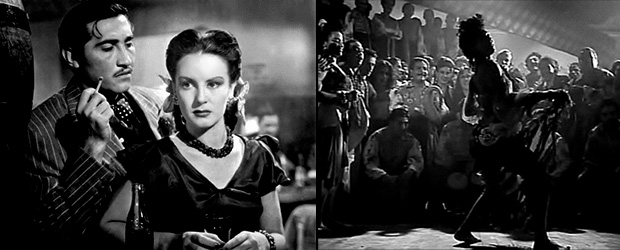 Dir. Emilio Fernandez (1949) 95 min.
MEXICO'S greatest cinematographer, Gabriel Figueroa, is the driving force behind the bruisingly bittersweet SALON MEXICO, from legendary director Emilio "El Indio" Fernandez. The film gently but firmly inserts its class-consciousness into worlds that aren't supposed to overlap, but produce tragic consequences when they do. Marga Lopez is determined that her younger sister will leapfrog the squalor and degradation she's been forced to experience as a caberatera girl (the Mexican code word for prostitute).
Can the love of a mild-mannered policeman (Miguel Inclan) sustain her through a series of crises and setbacks, and protect her from the peril of her predatory pimp (Rodolfo Acosta)? As was so often the case, the camerawork of Figueroa finds beauty and luminosity in even the most brutish, Caravaggio-like regions of visual Hell.